Our Rabbi
Rabbi Dana Z. Bogatz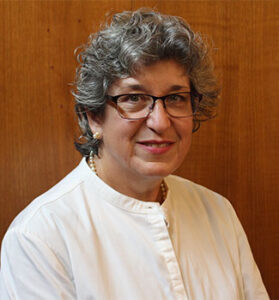 Dear Congregants and Friends,
I am delighted to be part of First Hebrew Congregation! First Hebrew has a rich history, dedicated volunteers, and an eye toward the future of Judaism in the lower Hudson Valley.  This balance of tradition and openness to change is a recipe for growth, and I am looking forward to being a part of it. I bring 17 years of pulpit and chaplaincy experience to this mix. Together we will explore the 'classics' – Shabbat services, Holiday celebrations, and Torah study, to name just a few. We will also be expanding our repertoire, to include activities such as drum circles, Death Cafe (see deathcafe.com for background on this group), opportunities to host or be hosted at a Shabbat dinner at home called Sharing Shabbat, and a community-based course of Jewish study that is accessible, meaningful and self-paced. Join in – come for the fun or the learning, stay because you feel at home here.
Please be in touch if  I can support you on your Jewish journey in any way.
Rabbi Dana